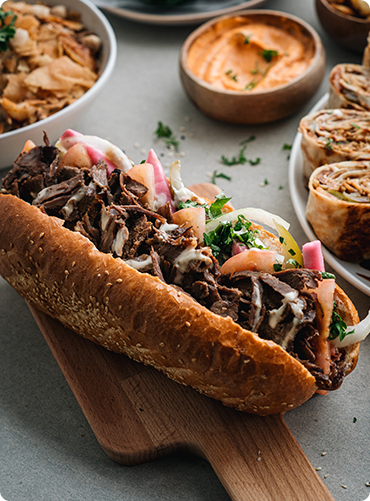 The Shawarmaz story began at 1206 Rue Peel in Montreal.
Restaurant Shawarmaz offers a variety of high quality Mediterranean dishes. We are known for our succulent Shawarmas, delicious Shish Taouk, as well as our famous Sushi Shawarmas.
Our restaurant is accessible on foot, by car and by metro. We are close to the Peel metro station. Located between rue Sainte-Catherine and boulevard René Levesques. We deliver to downtown Montreal via the Uber Eats™ app.